On Sunday 20th October, we hosted two cheese workshops with Anderson Santos from Berlin on his first visit to Japan.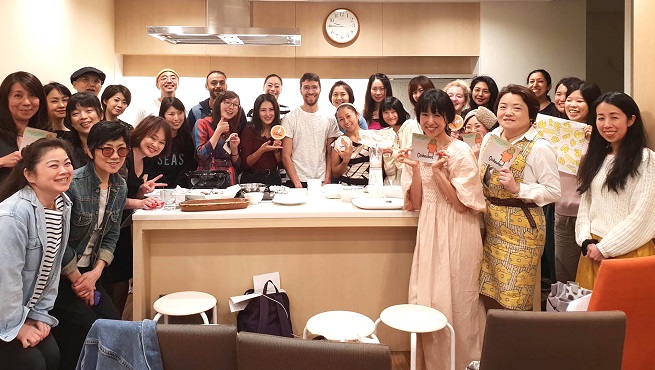 Anderson has been making vegan cheese and selling ingredients and tools for cheesemaking under his brand 'Cashewbert' since 2016. We were so grateful to have the opportunity to hear him talk about his passion for fermentation and in particular, cashew cheese!
The focus of the workshop was on how to ferment your own additive-free cheese, unlike the typical processed vegan cheeses.
During the workshop, Anderson explained the process behind making cashew cheeses. This was supplemented by a 17-page instruction manual, available in both Japanese and English, that also detailed the science behind fermentation.
The main 3 components behind cheese fermentation were summarised as follows: carbohydrates turn into lactic acid, proteins amalgamate to form cheese curds, and fats are necessary for fuller flavour development.
Anderson also explained the function of bacteria and moulds when making fermented products.
Beyond learning about the science, the workshop also included demonstrations of Camembert and Blue Cheese recipes.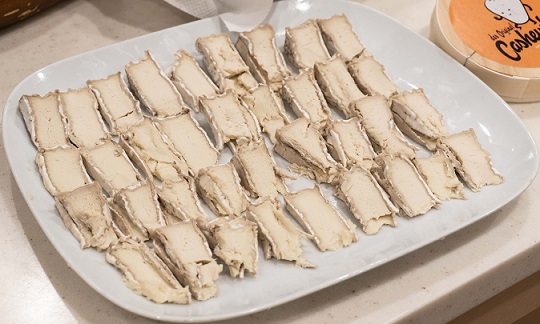 After learning the fundamentals of fermentation came the part everybody had been looking forward to… tasting the cheese!
All the samples were fermented from cashew nuts. Anderson prepared a selection of Camembert, Blue Cheese, fresh cheese (a soft, cream-cheese-like cheese) and yoghurt for everybody to try. Careful fermentation of the cashew nuts created wonderfully complex flavours in the Camembert and Blue Cheeses, complete with the white and blue moulds typical to these cheeses.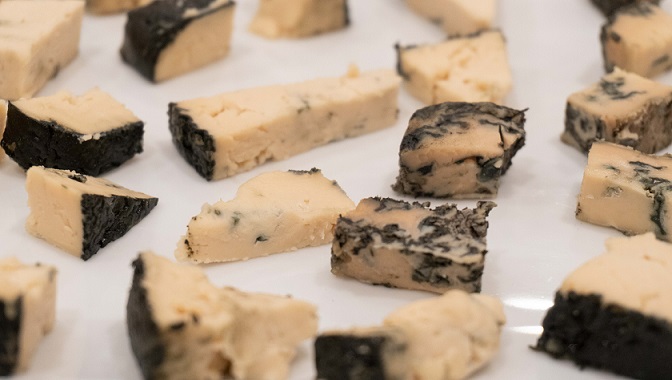 We were amazed that it is possible to create vegan cheeses with a depth of flavour indistinguishable from their milk-based counterparts –  and all without using the enzyme rennet (which is typically harvested from milk products and the stomach of mammals).
The deliciously creamy fresh cheese with herbs was served alongside bread and complemented by homemade fruit jam. The cashew yoghurt, although more easily prepared than the ripened cheeses, also had a complex flavour profile with a perfect balance of acidity and sweetness.
Thanks to everyone's enthusiastic participation – not just in sampling the foods, but also in asking questions to Anderson – we were able to have lots of interesting discussions!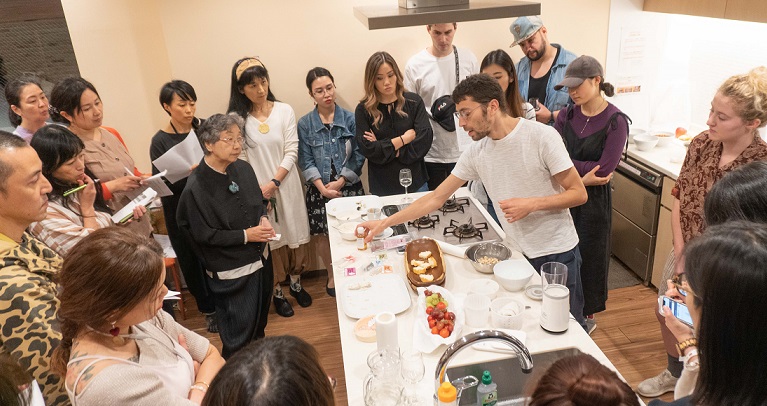 Thanks so much for everybody who came along and helped to create a friendly and enjoyable atmosphere. We enjoyed meeting all of you!
For those who were unable to make it this time due to the class-size restrictions, please have a look at the Cashewbert website where Anderson has uploaded lots of information about cheese-making!
Thanks so much to everyone for coming along! Let's put our fresh knowledge to the test and make our own vegan cheese at home!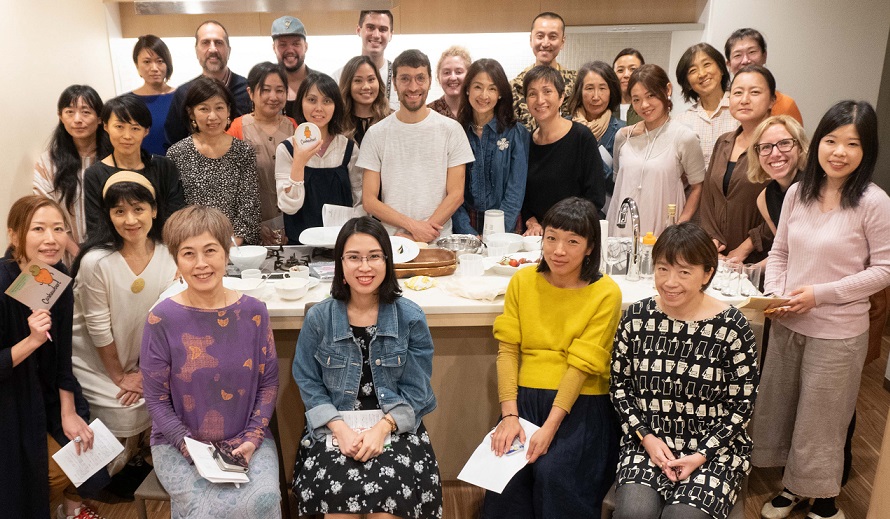 The Cashewbert Homepage is available at:https://www.cashewbert.com/en/