We have an opportunity to bring the world's leading training called CEVA (Center of Effective Vegan Advocacy) training to Japan.
You may know Tobias Leenaert (aka The Vegan Strategist) and Dr. Melanie Joy, the author of "Why We Love Dogs, Eat Pigs, and Wear Cows".
In early 2020, they will be delivering their training in Asia and they are thinking to visit Japan too.
This training is open to anyone interested in animal advocacy, vegan and so on.
Most of the content taught is applicable to both vegan and non-vegan approaches.
We need to get a feeling for how many people would want to join this.
Would you please respond to our below poll?
https://forms.gle/9eSc6HSmmJVYgCQ18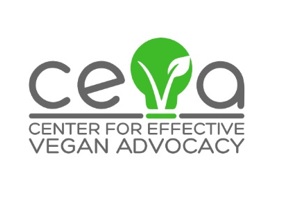 Date: One weekend (Saturday & Sunday, two full days) in the first quarter of 2020, exact dates TBD
Location: Tokyo.
Lunch, drinks and snacks will be served at the venue. Need to arrange your own accommodation.
Language: Japanese and English (we will have professional simultaneous translators for Japanese).
English fluency is not required.
Price: About 6000 yen / person
Content: The training is based on empirical evidence where available, as well as on the practical experience of several decades of animal advocacy worldwide.
Much knowledge has been gathered about approaches that work and that don't.
By taking this training, you will be able to maximize your own effectiveness and avoid waste of effort and time. Aspects covered include:
– What options do we have to help the animals? Examples: Should we urge people to go vegan without compromise, or should we encourage a flexible and gradual approach? Should we focus on animal rights, or animal welfare, human health or the environment? Should we partner with governments and corporations or confront them?
– Principles and practices of effective communication: How to overcome the most common reaction – defensiveness – and how to avoid unproductive situations. This is about the process of communication and persuasion, not content.
– How to deal with your own psychological stress and trauma from witnessing violence against animals and the apathy of our fellow humans. Many advocates burn out emotionally and give up. There are ways to avoid this fate.
You can look at CEVA's website for additional information (in English):
https://www.veganadvocacy.org/
Thank you very much!
If you have questions, please contact us: event.vegeproject@gmail.com
NPO VegeProject Japan, staff in charge of CEVA