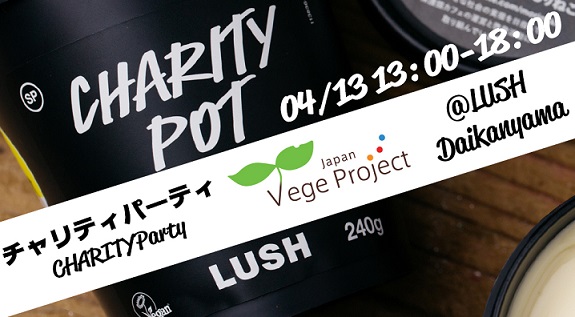 We hold our charity party collaborated with LUSH!
It's an event held at LUSH Daikanyama for everyone to know our project or vegetarian/vegan.
LUSH Daikanyama will sell a hand and body lotion called "Charity Pot" on April 13th. 100% of the purchase price (minus the taxes) will be donated our organization Vege Project to operate.
LUSH is a handmade cosmetics company. Their business aims to live sustainably with human, animals and environment.
They support grassroots societal activities through their "Charity Pot" program.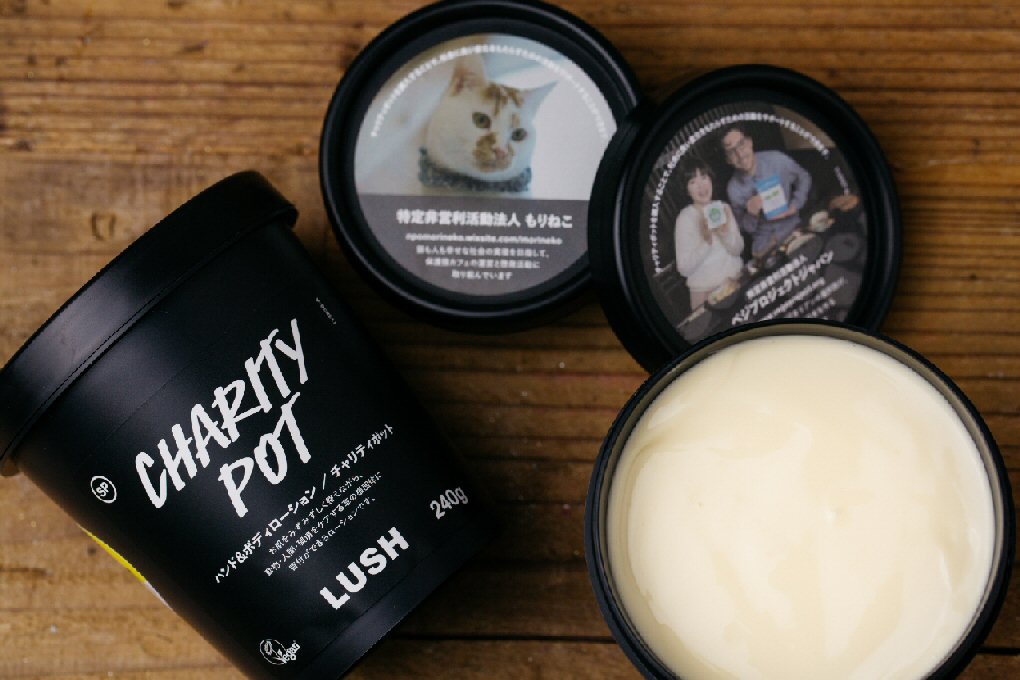 Visit there if you don't know vegetarian/vegan or would like to know more.
We're also welcomed those who would like to join our project to spread out vegetarian/vegan!
When: April 13th (Sat) 10:00-21:00 * Our Vege Project staffs will be there between 13:00-18:00.
Where: LUSH Daikanyama (Daikanyama-cho 20-11, Shibuya-ku, Tokyo 150-0034)