Requests for mentors, lectures, and consulting
Our organization accepts requests for lectures, mentors, and counsulting based on our deep knowledge and various experiences.
Our partners
These are our partners in the vegetarian/vegan movement.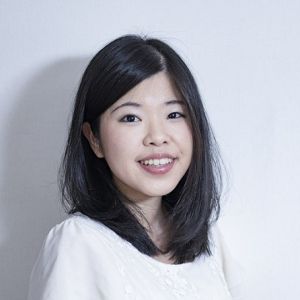 Haruko Kawano
かわのはるこ
NPO VegeProject Japan
Founder and representative
CEO of HUKU Corp.
Master of Agriculture, Kyoto University
Internship at Agfa gevert Inc. in Belgium
Work Experience at an overseas division in a food company
Finalist at a business contest, TSG 2016, organised by Tokyo Central
Member of Global Shapers Kyoto
A Word from the Director
Hi!
I was a freshman in college when i knew the lifestyle of a vegetarian. This student from the Netherlands told me "More people are becoming vegetarian in consideration of the environmental issues. I remember at that time not being able to associate vegetarianism with environmental issues in my head.
Due to the loss of my beloved dog that I had spent 12 years with when I was 20, I started thinking of those dogs and cats that were killed for the sake of humanity in the pet industry. In that process, I also began not to cherish that pigs, cows, chickens, and fish were taken thier lives away, suffering, for my meals.
As I did more and more research, I found that the vegetarian and vegan lifestyles were the better choice not only for the animals, but also for the environment and those people suffering from their lack of food.
Even though I got into the agricultural department at Kyoto University based on my interest in environmental issues, adopting the vegetarian lifestyle was what I could do sooner than the high level lectures or a big project that would need a lot of costs and time.
I went vegetarian in college, and while I was doing an internship as a graduate student in Belgium, I sometimes met vegetarian people, and there were always vegetarian options since the lifestyle was socially recognized. In my last year at the graduate school after my return to Japan, I started this project of introducing vegan options to the university's cafeteria. And this is how VegeProject started. While this project required much patience, we suceeded in introducing vegan menus thanks to all the support from many people. The veggie menu was of course appreciated by vegetarians but we also saw many other people choose and enjoy the vegan menu.
That was the time I realized "A change can be made". After that, I continued VegeProject's activities while working for another company as an employee, but on the day we had an interview with Paul McCartney, a former member of the Beatles, I decided "I'm going to live seriously", and VegeProject became an NPO (non-profit organization) the following year.
I believe that even though it's hard to change your customs all of a sudden, the world will be a better place if more people adopt the vegan/vegetarian lifestyles and the environment where vegetarians and those who want to try that lifestyle feel comfortable is made. Vegetarianism and veganism will have the next spotlight even in business.
Would you like to get on a project with us?
Please contact us via these 3 ways written below (Email, Facebook message or telephone).
We will reply as soon as possible.
If you will not receive our reply in 3 days, there might be some problems
Please contact us by other ways.
Thank you!