On April 30th and May 1st , at the turn of our era from Heisei to Reiwa, we ran a booth at "Green Food Festival" in Ueno Park, Tokyo.
Many thanks to the sponsors that provided their products, posters and leaflets, and everyone who stopped by our Vege Project booth!
It was wonderful meeting with all.
At our booth, we explained our activities, displayed vegan products and vegan menus, and gave out "Vege maps" and vegan recipe books.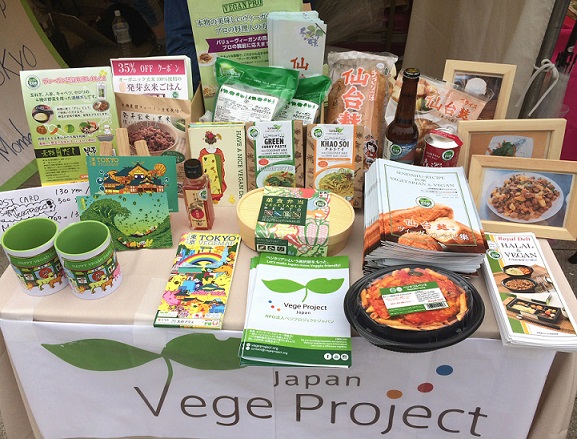 Also we showcased foods with vegan logos, newly released vegan foods you can see in grocery stores and vegan foods for commercial use.
As you know vegetarian or vegan is one of the good options, but you may feel it is difficult to make that a part of your daily life.
We create the solutions.
For you as a consumer, you can choose to buy vegan products from store or online as we certify the products with our vegan logos.
For stores, they could start to sell quality vegan food as we introduced those to them.
For restaurants, we support them create vegan options in the menu.
And for vegetarians, vegans and veg-curious, they could eat out at vegan-friendly restaurants as indicated in our "Vege map".
Those are our projects.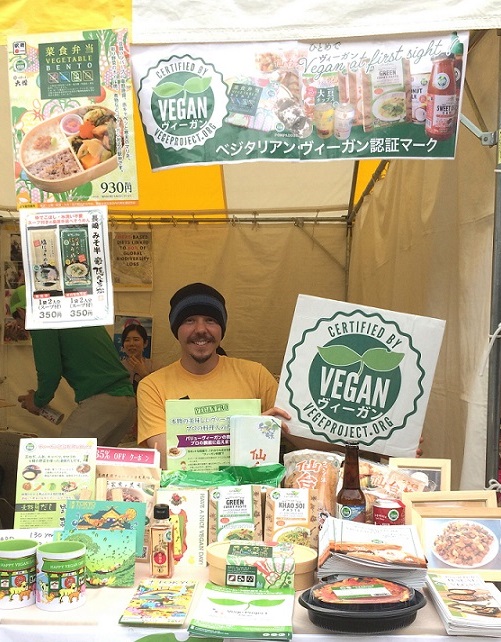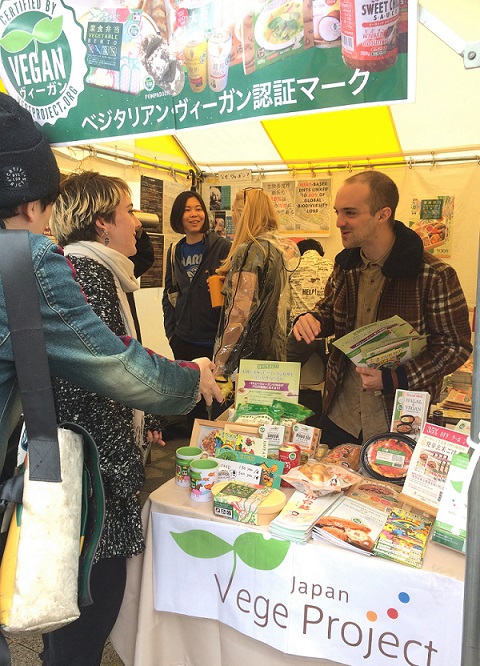 We'd like you to be part of our movement to get better options for animals, the earth and us humans!
*The second edition of "Tokyo vege map" will be released on May 18th.
Join us for the celebration party!
→https://vegeproject.org/en/tokyo-vegemap-2nd/