Vegan sausage has been released by Terra Foods (JBRIDGE Co., Ltd).
"Marude Sausage" is made of no animal products and the first sausage made of all national ingredients.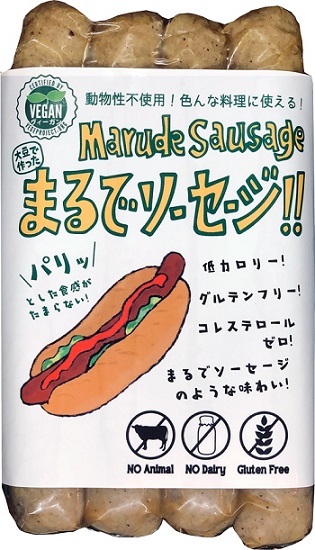 Compared with normal pork sausage, this one cut 80% of calories.
You can enjoy the texture, taste and size!
This product has Vegan certificate label by VegeProject Japan.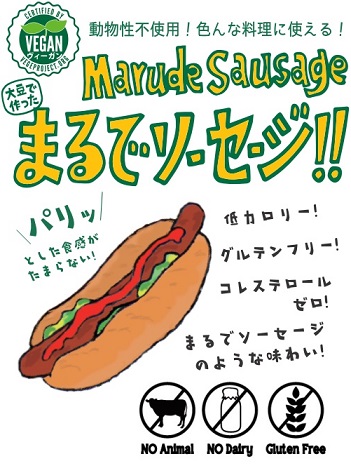 821 yen with tax (August/2019) for 4 sausages.
It is available at Terra foods' website, catering and amazon.
Terra Foods: http://www.terrafoods.co.jp/marudesausage.html