Paul McCartney's brought his 'Freshen Up' tour to Japan, with a concert at Tokyo Dome on Nov.
1st, and a second concert at Kokugikan on the 5th.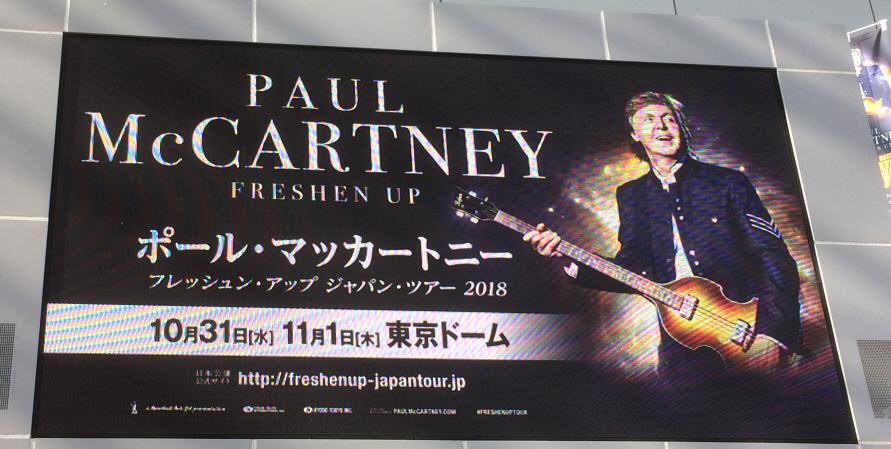 Paul invites you to try a Meat Free Monday!
The Meat Free Monday campaign has been led by Paul McCartney since 2009.
"One day a week can make a world of difference", says the motto of the campaign.
VegeProject Japan, and other organizations supporting the campaign, were inv
ited to hand out leaflets to spread the campaign among the audience.
The word has spread among many of Paul McCartney's fans, and we received very positive feedback from many people who are considering to reduce their meat consumption thanks to this initiative.
Among those who are interested in vegetarian food, there are many who do not know where to start.
Having them in mind, we have also given out copies of 'Tokyo VegeMap', introducing dozens of restaurants with vegetarian and vegan options in Tokyo.
This activity has been a great opportunity to reach many Paul McCartney fans who had never heard of Meat Free Monday before.
We are grateful to Paul and his staff for giving us this amazing opportunity,
The concert at Nagoya Dome is next!
Feel free to talk to us at the stadium!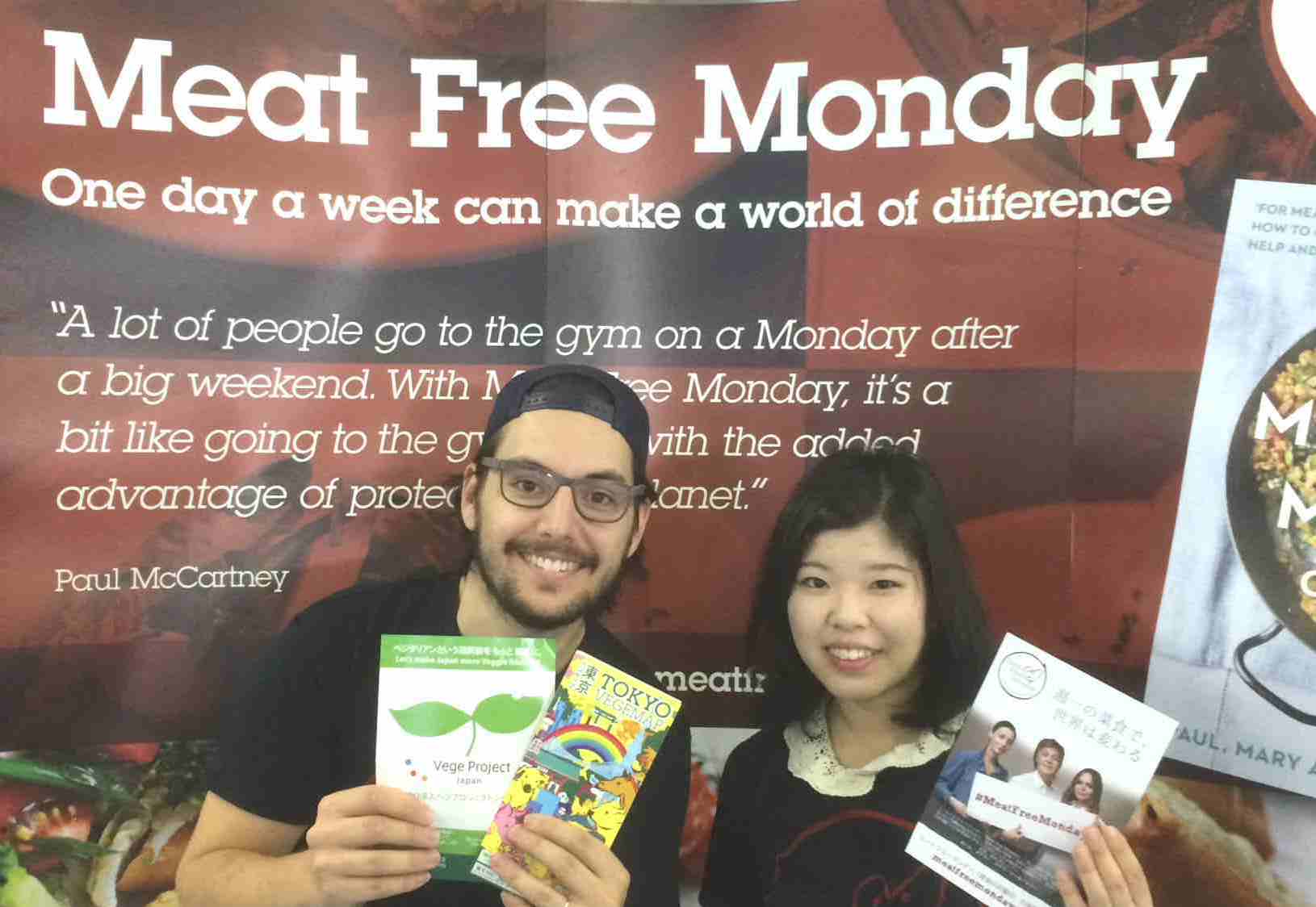 We will keep to do our best to join Paul McCartney in his Meat Free Monday campaign.
*Please watch our interview with Paul McCartney in 2015 at Tokyo dome!