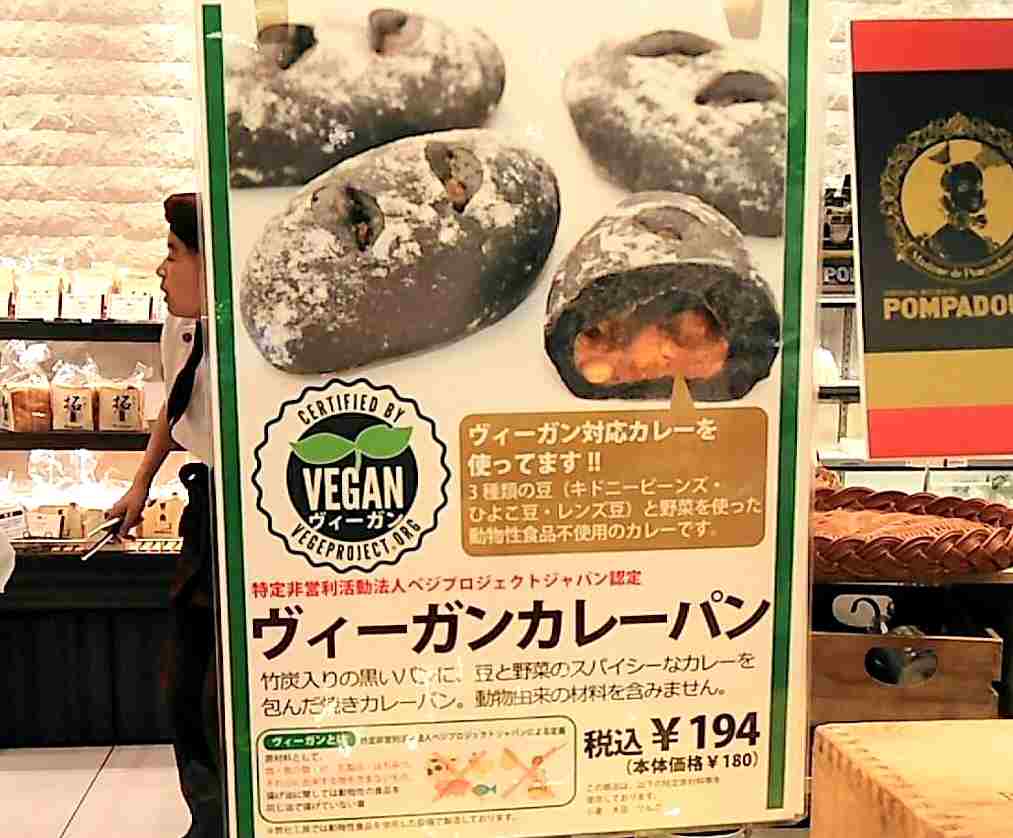 An elegant product for an elegant store! Bakery chain store Pompadour started selling vegan curry buns at their stores.
The buns, made black with bamboo charcoal, are filled with a beans-and-veggies curry.
The new product is labelled vegan, and contains no animal products. The bakery has also made sure that the sugar used in the mix is processed without the use of bone char.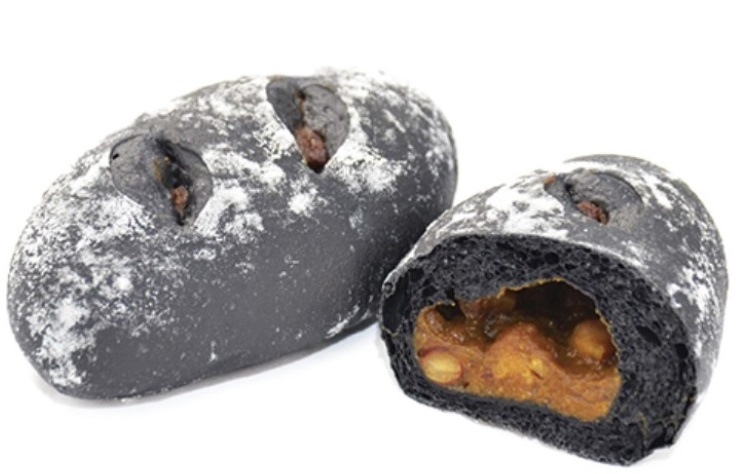 Photo:  Pompadour Website
Bamboo charcoal has great benefits for health, and the new buns taste great, appealing to both vegan and non-vegan customers. We invite you to try them, too!
Pompadour started in Yokohama and currently has stores all over the country. By introducing this product, this bakery has become one of the first large chain stores to introduce a clearly labelled vegan option.
This is one month limited edition product. If the product sells well, we will surely see new vegan options offered at their stores. Let us support them by showing there is a demand for vegan products!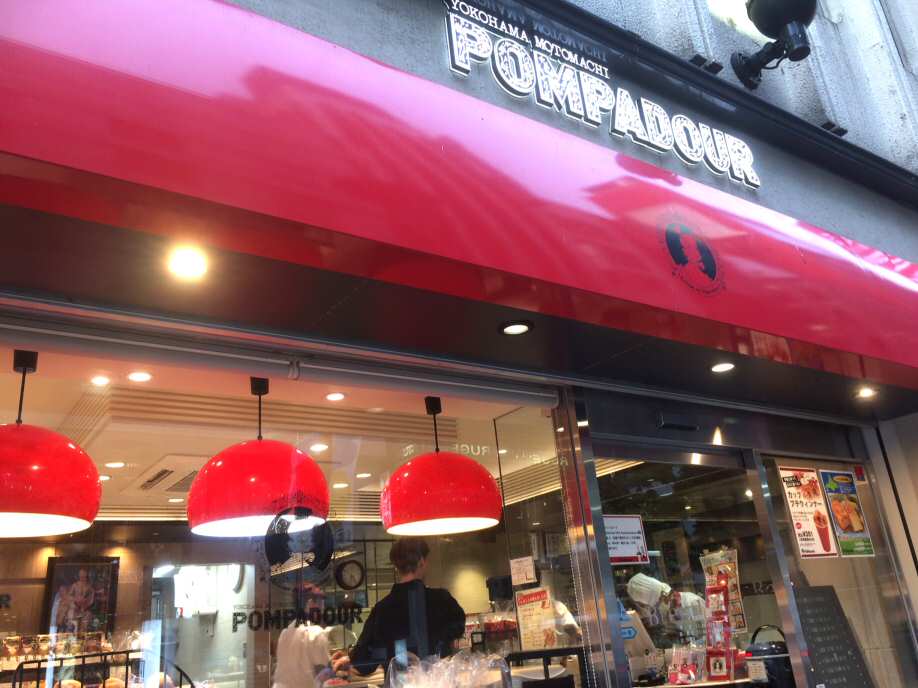 Ginza branch
Website of Pompadour: : https://www.pompadour.co.jp/
To find your closest branch store: https://www.pompadour.co.jp/shop.php