Temple University, the oldest and largest foreign University in Japan, hosted VegeProject Japan for a talk on 'VegeProject Japan and Media'.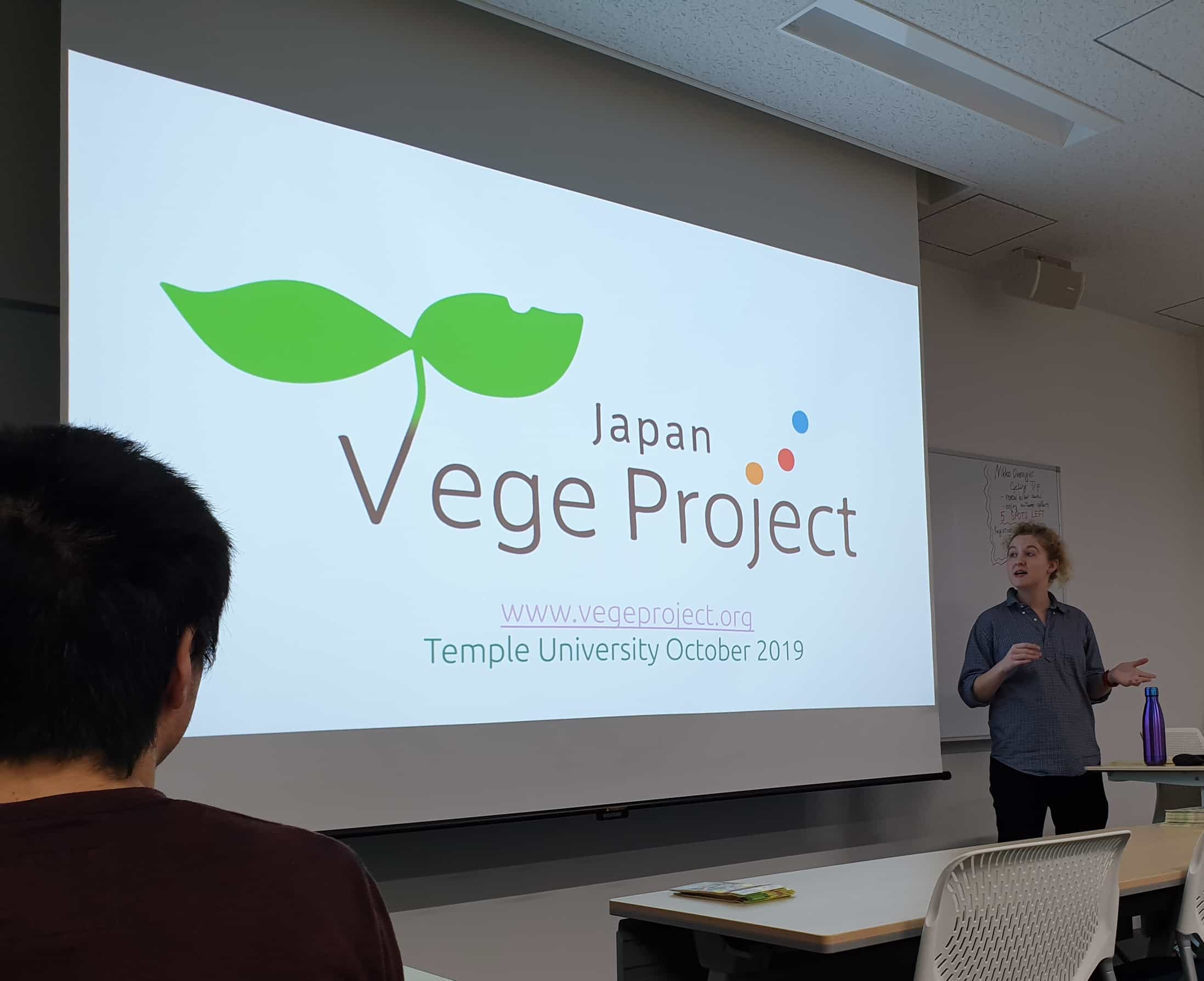 We explained how VegeProject uses Social Media to help achieve the company mission of 'Increasing Vegan & Vegetarian Options in Japan'. The students are taking a course on 'Cyberspace and Social Media' and gave lots of insights throughout on the different ways in which they use Social Media platforms.
The talk also covered how since being established as an registered NPO in 2016, VegeProject has been engaged in many activities relating to veganism, including our VegeMark accreditation, VegeMap and VegeTime media platform.
The importance of the VegeMark for vegan food accreditation was highlighted, along with how to make adoption of the VegeMark more widespread. Besides introducing our VegeTime media platform, we discussed the ways in which VegeProject uses Facebook and Instagram from the perspective of a not-for-profit.
There was even a vegan student in the room who said they are aware of some of the activities of VegeProject Japan!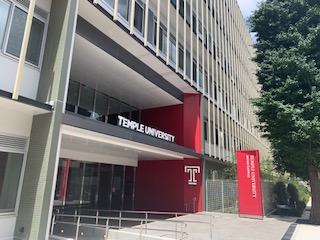 We introduced VegeTime TV, the youtube video we created to introduce vegetarians and vegans.
If you are interested in vegetarian/vegan, why they choose the lifestyle, their personalities and so on, please have a look!
→ https://youtu.be/4rWK5SHg_V8
We also talked about the ways SNS was useful in production of the Tokyo VegeMap. We gave an outline on how we put the map together, along with printing and subsequent distribution. We handed out the Tokyo VegeMap to all the students so that they can find tasty vegan options in Tokyo!
Thanks to the University, the Professor and students for this opportunity to speak about what we do!
We wish our talk would make someones to get interested in NPO activities, VegeProject and vegetarian/vegan movement too!