We have happy news! The Tokyo Vegemap second edition is launching on 18th May!
And we are having Launch party like last year!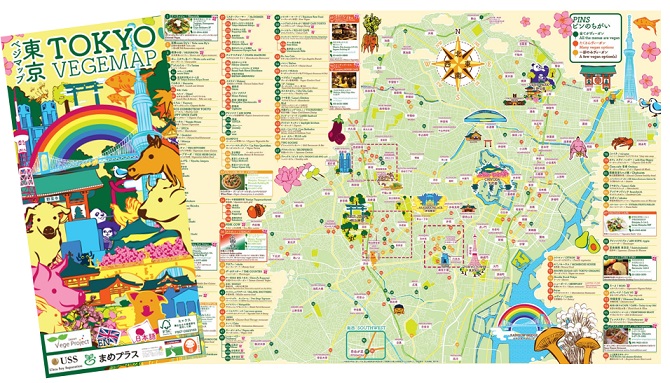 On there map, there are lots of helpful Information!
More than 170 Place you can eat Vegan food are listed, Famous sightseeing spots are illustrated, and basic information about veganism🌱
Let's have a great time with Amazing vegan food and people!
Everyone is welcome to join!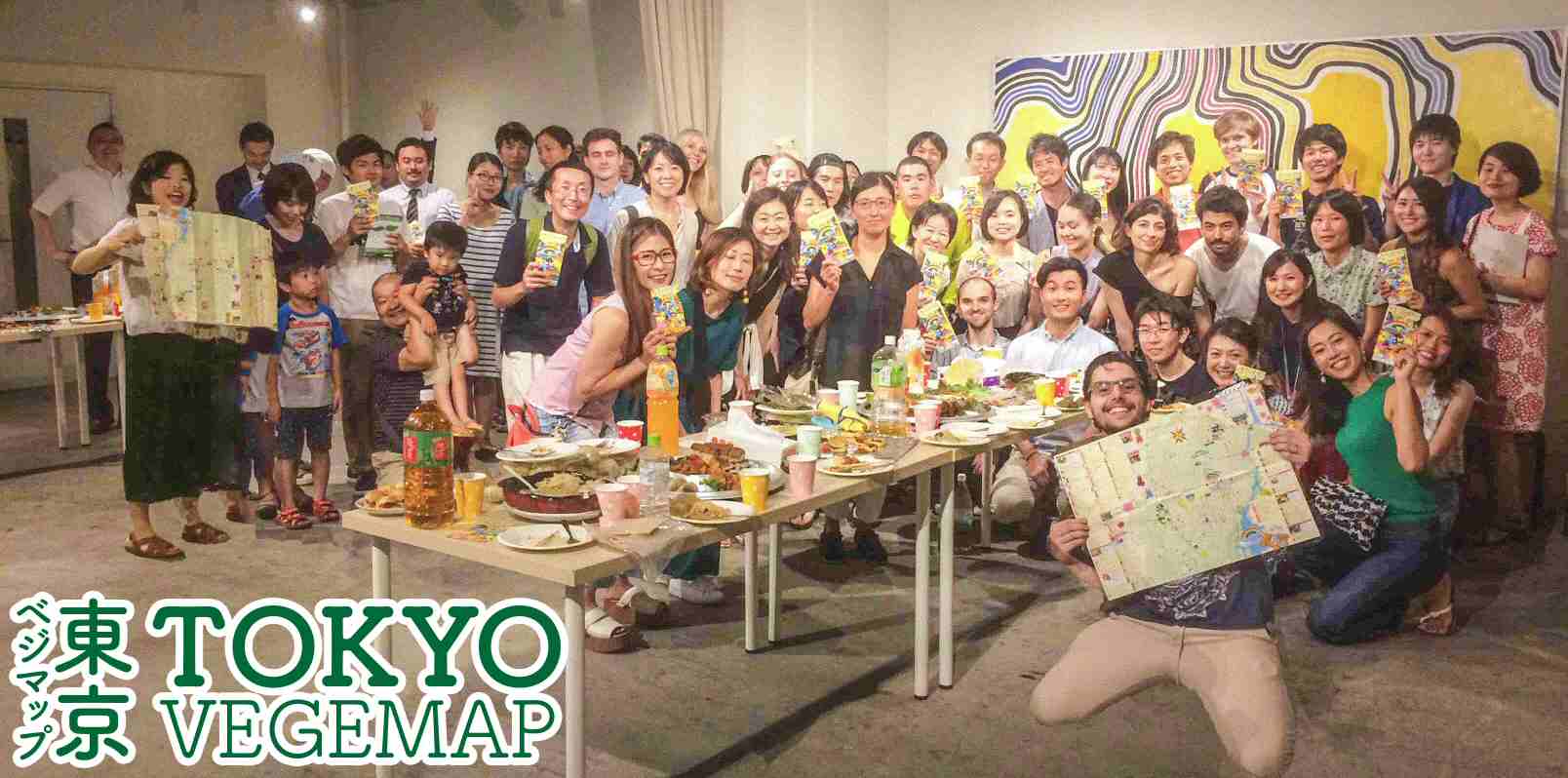 Photo: VegeMap launch party last year
NEED RESERVATION BY 15th MAY & Please help pay in advance.
《Date》
May 18th (sat), 6:30pm – 9pm (Doors open at 6:20)
《Place》
"SOOO Dramatic!" 1-15, 1-Chōme, Shitaya, Taito-ku, Tokyo. 110-0004
1min from exit 1 or 2 of Iriya-station on Hibiya line. 6mins from south exit of Uguisudani station.
《Capacity》70 people
《Entrance fee》
Fee *Including vegan buffet &free non alcohol drink & Vegan gift:
Pre Order: 3300 yen (before 15th)
2 day before ~ 13:00 on 18th : 3500 yen
At the door (Cash Only): 3700 yen
☆ Free for kids under 5, half price for 5yo and elementary school students.
We stop taking Reservations on May 15th.
⚠️Cancellation after this date will be charged!
《Reservation and Payment》
https://bit.ly/2VqgHti
Please fill in this form BY 15th and Transfer money to our Yūcho Bank acc or pay by Credit cards.
・By bank deposit
yucho bank (ゆうちょ銀行)
code 9900 (金融機関コード 9900)
shop number 408 (店番 408)
the kind: Futsu (預金種目 普通)
name of the shop: Yon Zero Hachi (店名 四〇八店ヨンゼロハチ店
code 14060
account number 4314728 (口座番号 4314728)
・By Credit Card (*VISA、Master、AMEX are available.)
Please click the button, enter your email address which you wrote in the form and proceed the payment.
*Please cover the credit payment fee (about 4%).
**Please contact us if you would like to pay for kids and more people so that we will create more options.
1 guest:3650yen(including credit payment fee)
2 guests:7300yen(including credit payment fee)
**We will send an email once we get reservation. If you will not receive the mail, please contact us.
We are very looking forward to meeting you there!
If you have any questions, please contact our event team.