Plant-based meat producer VegeFarm has introduced a whole series of vegan "meat"products in Japan.
VegeFarm, based in Taiwan, produces plant-based meats for many well-renowned brands.
Prior to the introduction of the new line of products to the Japanese market, VegeProject held a lecture on the plant-based meat business and a degustation event in conjunction with Nisshin Shokai Co. at Nisshin Oilio group main office.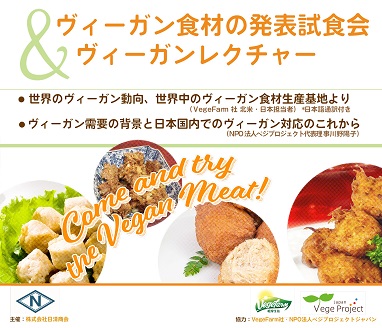 For the degustation, we prepared 8 dishes of Japanese and World cuisine using the new 5 types of meat introduced. Vegan versions of beef stew, chicken legs, sweet and sour pork, nuggets, among others were offered. Both the appearances and taste of the newly introduced meats caused great surprise, and garnered high acclaim among the guests of the event.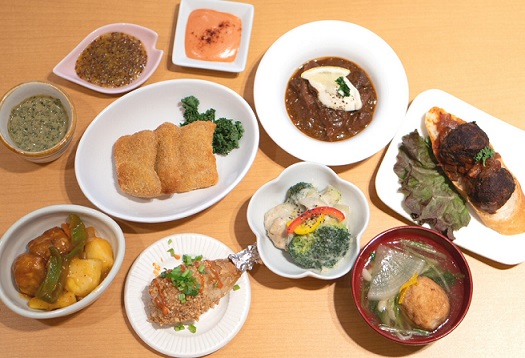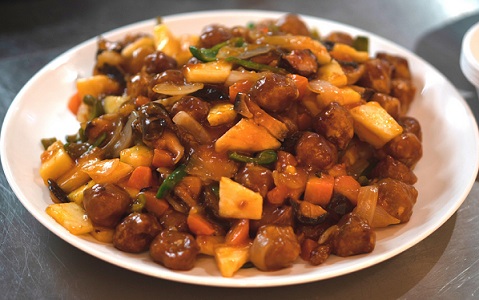 Sweet and sour vegan pork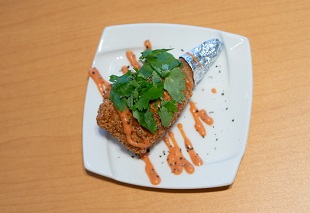 Vegan chicken leg with special source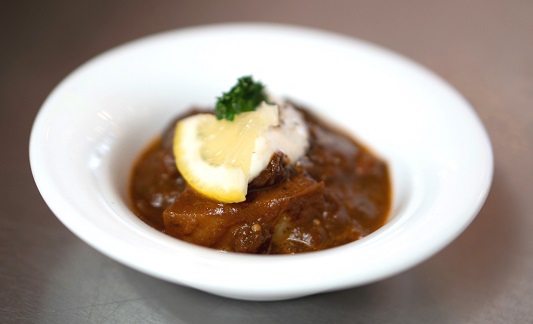 Vegan beef stew
 The American and Japanese representative of VegeFarm Corp. presented the development of the global plant based market in a lecture called "Global Trends of Veganism – From the Perspective of a Plant-Based Producer".
VegeProject's representative performed a lecture entitled "Driving Factors of the Vegan Market and Challenges for Japan's Implementation".
 Mr. Asakura from Nisshin Shokai Co., and Mr. Chen from Vege Farm also delighted us with their speeches.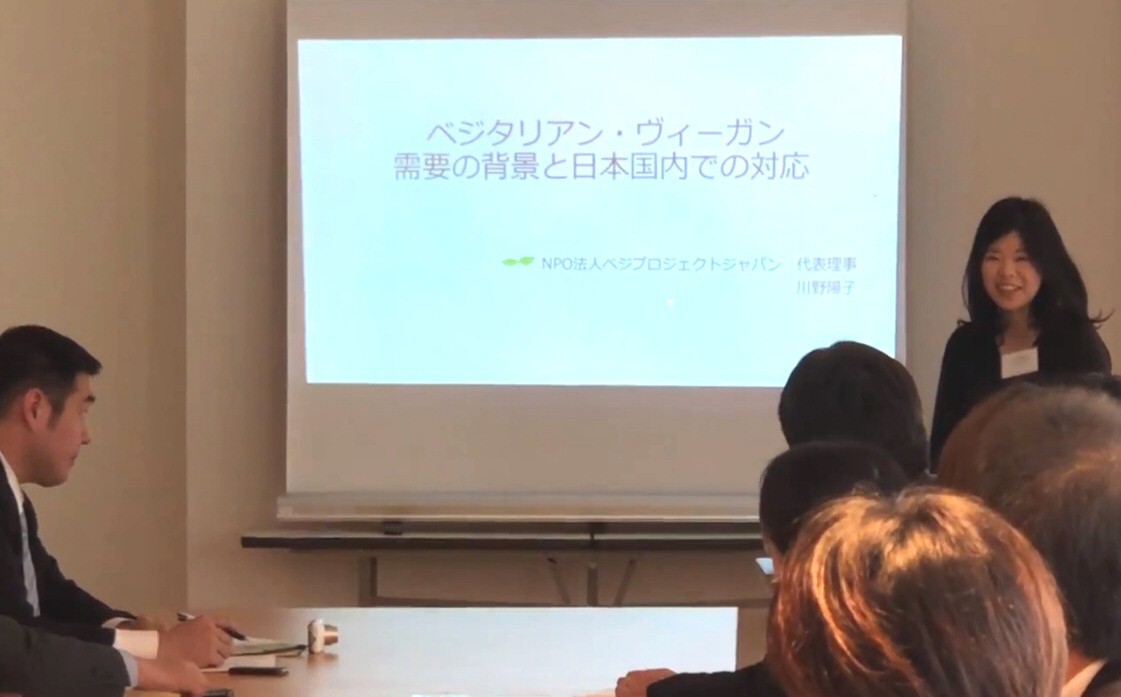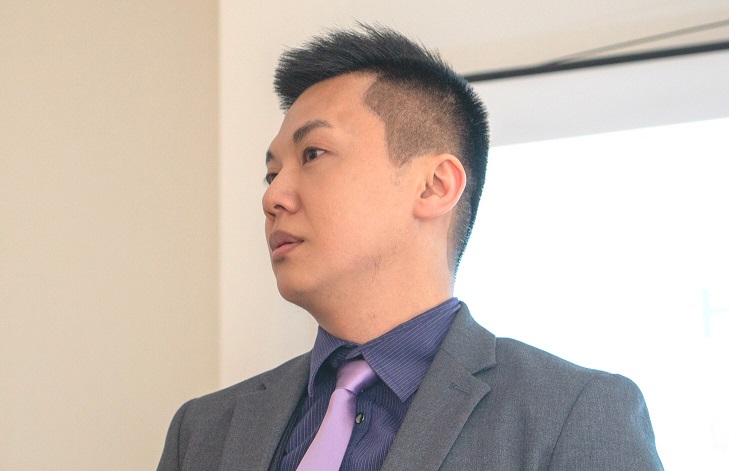 For the products selling in Japan, they use VegeProject's vegan mark.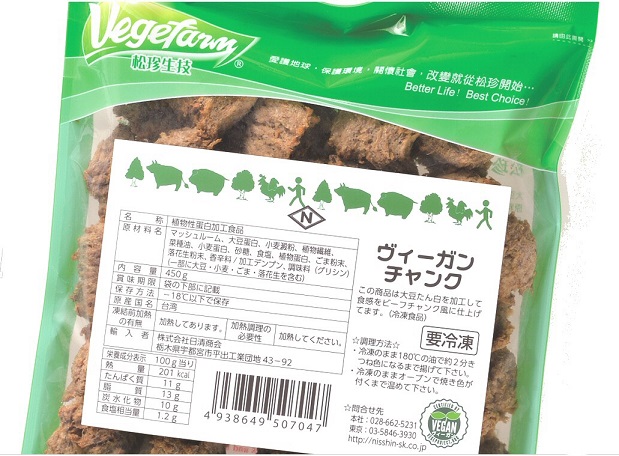 Since last April, these vegan products have been available at the EC store  valuevegan.pro mainly for B2B business.
Now, however, the famous vegetarian/vegan EC store called Green's Vegetarian starts selling them to individual customers too!
The company Green Culture inc., announced it officially from this page (Japanese):
 https://greenculture.co.jp/2019/06/10/pressrelease-nisshin-sk/
We hope vegan choices are everywhere in Japan too !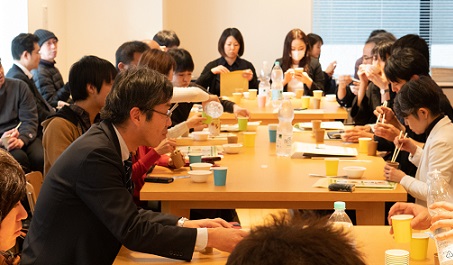 Guests at the event tasted foods with vegan meats.