There are vegetarian seminars!
The Tokyo Metropolitan Government will host seminars on the 'Welcoming of Muslims and other foreign tourists'.
After applying, there are 8 seminars that you can participate in.
*Japanese language only.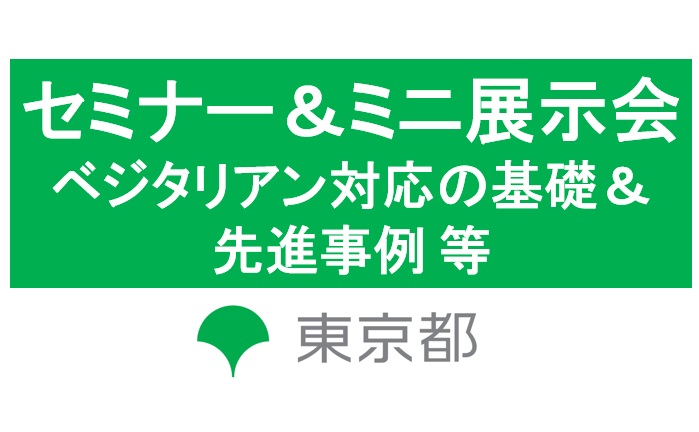 In the 4th seminar on 'Basic and Advanced Cases of Providing for Vegetarians', our representative Kawano will be the instructor.
From basic concepts such as "What is vegetarian?" and "What is vegan?"
Kawano will talk about what vegetarians really want and how to satisfy their requirements.
In addition, after the third seminar there will also be a 'Matching Party' mini food exhibition.
Manufacturers and wholesalers that sell foods and ingredients for Muslims and vegetarians in Japan will display their products.
You will surely be able to learn ways to create new and better menus.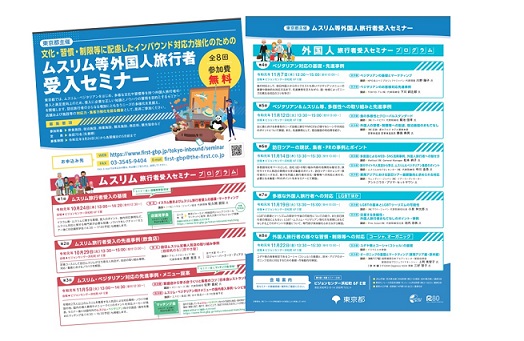 The eight lineups are as follows.
1st 10/24 13: 00-14: 20: Basics for providing for Muslim travellers
2nd 10/29 13: 30-15: 00: Advanced cases of providing for Muslim travellers (restaurants)
3rd 11/5 13: 00-14: 30: Advanced cases and menu proposals for Muslim and vegetarians + Matching Party 14: 30-16: 30
4th 11/7 13: 30-15: 00: Basic / advanced cases for vegetarians
5th 11/12 13: 30-15: 00: Diversity initiatives such as vegetarians and Muslims and advanced cases
6th 11/14 13: 30-15: 30: Current status of tours to Japan, examples and main points regarding customers and PR
7th 11/19 13: 30-15: 00: Providing for to various foreign tourists – LGBT & others
8th 11/22 13: 30-15: 00: Providing for the various customs and restrictions of foreign tourists – Kosher & Organic
Location: All Vision Center Hamamatsucho 6F Room E (Hamamatsucho TS Building, 2-8-14 Hamamatsucho, Minato-ku)
Participation fee: Free
For details and the application form, please see the following link.