For its 69th issue which will be released in March and April of this year, the magazine veggy, which covers topics related to vegetarianism in Japan, did a special feature on "Healthy Vegan Junk Food." Within this special feature, VegeProject participated as one of the Japanese vegetarian and vegan-related organizations that presented their favorite vegan junk food.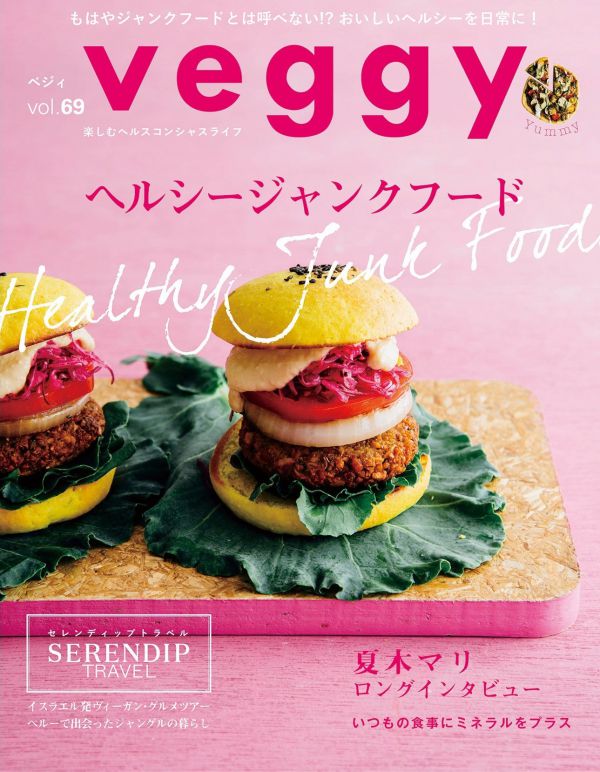 Besides VegeProject, Tokyo Vegan Meetup (an organization that organizes vegan-related events in Tokyo), Vegewel (an organization specializing in promoting veg restaurants), and Japanese Vegetable Sommelier Association (a business association involved in certification programs for specializing in knowledge of fruits and vegetables), also participated in this feature.
There was also a section on introductions, so the reader can learn about the various organizations.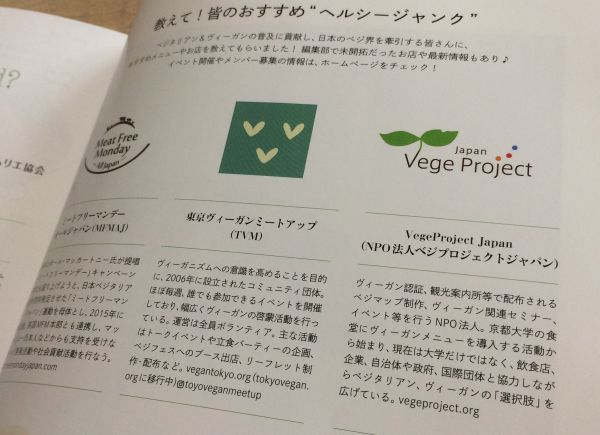 The issue covers various junk food favorites such as ramen, hamburgers, pizza, fried food, dessert, and more! Every selection is accompanied by delicious looking photos that the reader can enjoy.
We will introduce some of Vegeproject's favorites here: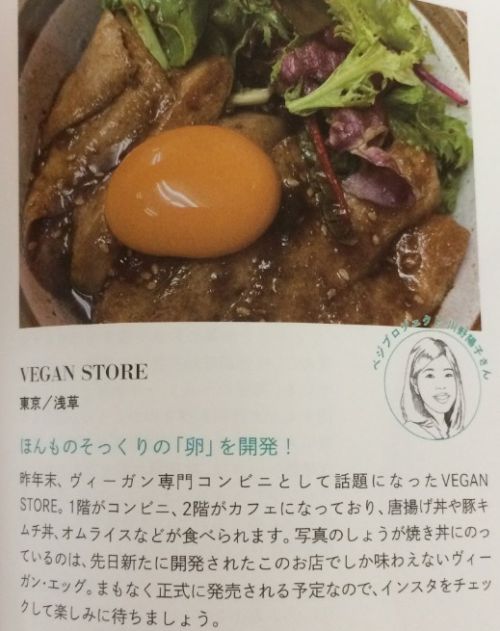 The first is a veganized grilled pork rice bowl with egg, a creation from VEGAN STORE, Japan's first fully vegan convenience store and casual dining family restaurant. From looks to taste, it was like a real egg, and along with the grilled pork, the taste and texture were such that it was hard to believe that there were zero animal products used!
The second is a drink from Shochiku-en Cafe. They have such a wide range of options that you won't ever get tired of going there. We especially recommend the tapioca milk tea topped with vegan cheese cream. You have your choice of vegan milk from soy milk, oat milk, to almond milk.
Although things are difficult right now with the coronavirus, there are many vegan restaurants that have the option to do takeout. We hope that you can discover and enjoy new vegan foods with this issue 69 of veggy.